If you live in Fermanagh go along to this site by clicking on the logo, you can see what social services mean by assessment of need in your community. Apparantly breastfeeding has a lot to do with how your child will turn out.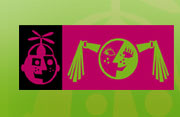 Western Area Children and Young Peoples Committee
Copied from thier Adult Free Zone. OK I accept that they are trying to tell kids thier rights but most of the kids they come into contact with will NOT have INTERNET Access so I suggest they spend the Tax Payers Millions on a format that is more available.
Adult Free Zone

Do you know your rights?

All children, from birth to 18 years have:

the right to life;

the right to a name and nationality;

the right to be with their parents or those who will care for them best;

the right to have a say about things that affect them;

the right to have ideas and say what they think;

the right to practice their religion;

the right to meet with other children;

the right to get information they need;

the right to special care, education and training, if needed;

the right to health care;

the right to enough food and clean water;

the right to free education;

the right to play;

the right to speak their own language;

the right to learn about and enjoy their own culture;

the right not to be used as a cheap worker;

the right not to be hurt or neglected;

the right not to be used as a soldier in wars;

the right to be protected from danger;

the right to know about their rights and responsibilities.



These people do not live in the real world. As Parents many PSNI officers face teens in our streets who KNOW all thier rights and use them to justify thier behaviors against society. Today in this year of 2007 Children dominate parents in the home because The Government decided to stop parents disciplining thier children, made all outside bodies responsible for reporting to social services any bad behavior then decide these children are "at risk".

Convention on the Rights of the Child




Disclaimer: Content on this site is placed Without – Prejudice.
Search this site.


Click Here to email Us if you think we can help you in any way.

No child can be identified by any posts on this website. Every child should be able to move on in future without reminder of past intervention by any authority. Many victims of the U.K. System are the children.
We are indeed aware of
Article 170: Privacy for children involved in certain proceedings.
but also
Section 62: Publication of material relating to legal proceedings (251.252.)
Which means that nothing can be published that may identify any CHILD during court process yet; Council's can publish photographs and detailed profiles of children online in advertising them for adoption.
To save this information on your computer so you can read another time – right click on mouse anywhere on this page – click on Select All. Right click mouse on highlighted text and click on Copy. All information on page is now in your clipboard, open a new Document or Notebook page – Right click mouse on empty page and click on Paste. Simply delete any text above and below the text you now have and save this document with a title. Now you can read off-line at leisure.

This website is built for a parent who went through the system and wishes this information was there for them when it was needed.

This right is protected by law, the Universal Declaration of Human Rights (article 19), and the International Covenant on Civil and Political Rights (article 19).

Download the PDF READER you will need it to view all PDF files.
Simply click the button below and follow the information, this will download and install the PDF reader onto your computer. This will allow you to read all these large PDF documents on any website. If you are not using your own computer and want to view any of these files simply email us and we will give you a link where you may read in web format.

Other web-sites built as hobby.
Both Community Sites below have very helpful Message Boards.
Entertainment Links. Add us to your list before you go.